Don't You Just Love A Clean And Good Lookin' Dog?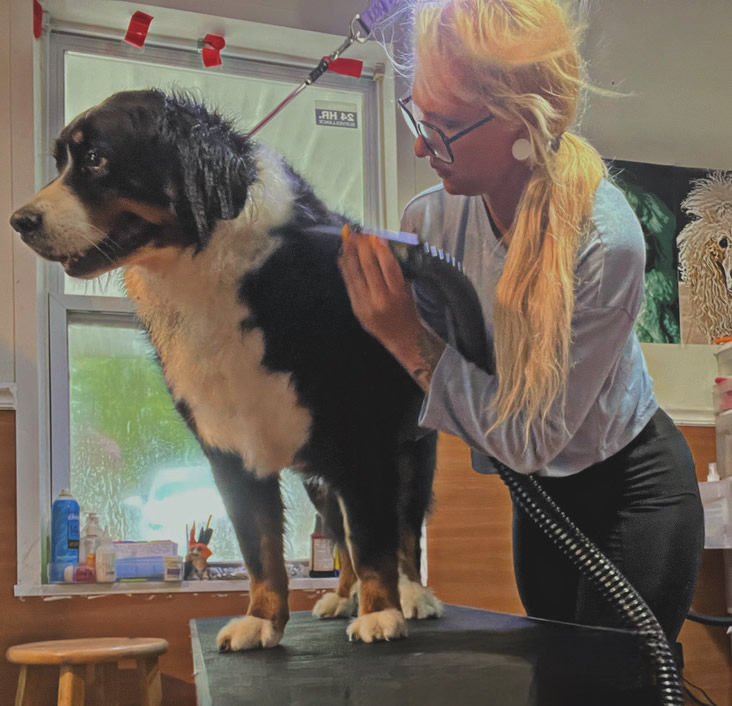 Paws N' Bubbles Pet Spa here at Pine Creek Pet Resort is open to the general public as well as boarding dogs.
Paws N' Bubbles Pet Spa is managed by Marissa Linko. Marissa is an experienced groomer who possesses a genuine passion for animals.
Marissa offers a wide variety of services to meet your spa expectations: professional grooming, aromatherapy baths, basic baths, color, and paw-di-cures. Baths are accompanied with a gentle hand and an even gentler, all-natural shampoo.
For a wonderful add on service, there is a mud bath massage. This "mud", by Madra Mor, is a medicinal clay that is infused with great smelling essential oils. This clay is gently massaged into your pup's skin, providing your pup with a relaxing and therapeutic experience.
Giving your pooch a day at the spa makes them look, feel, and smell good and it also gives you a hassle-free, squeaky clean pup.