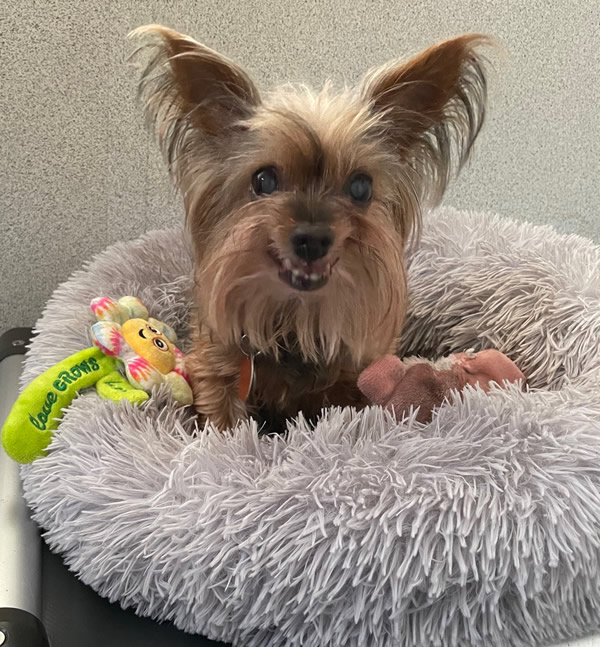 Dogs are individuals and their vaccination protocols should be discussed and agreed upon for each pet with your veterinarian. We believe in working with each family pet to keep them healthy. We must adhere to Rabies as it is state and federal law. Requirements are listed below.
Our passion and goal, as Pine Creek Pet Resort, is to keep your – and our part-time – furry family healthy and happy during their visit with us.
We all know that viruses and bacteria can cause cold symptoms, such as coughing and sneezing, in our children and in our "furry kids".
At Pine Creek we believe – since all dogs don't come in a box – that it is in the best interest of our pets to encourage you, the pet-parents, to make informed decisions on the choice of vaccines for your particular, individual, pets.
20+ years of experience (and research) boarding various breeds and personalities have taught much valuable insight, hence the "Common Sense Boarding & Vaccination Policies" explained below.
In order to treat each pet that graces our doors as an individual our vaccination is different than most, we can be flexible with some individual lead times. Give us a call, we will be happy to discuss your unique family pet before vaccinating. 570 864 3189
Common Sense Boarding & Vaccination Policies
Live, Modified Live and Attenuated vaccines carry a viral load that is capable of mutating and/or shedding for 45 days after administration, increasing the possibility of passing a contagious cold. Boosters are vaccines that carry viral loads.
Bordatella (the vaxx for Canine Cough), Distemper Combination Vaccines and some Influenza vaccines can be live, modified live and attenuated.
Common Sense Says that if a vaccine has the capability of shedding for 45 days after administration, then the dogs should not be boarded within 45 days of said vaccination.
Therefore, any due Live, Modified Live and Attenuated Vaccines must be administered a minimum of 45 days prior to boarding with us – regardless of any contrary information you may be given. (Note: Killed vaccines can be given 30 days prior to boarding)
In addition we now require a 2 week lead time between boarding elsewhere, or using daycare, and boarding at our facility. Two weeks is the approximate incubation period of a contagious cough or cold so symptoms should arise in that time frame if a pet has been infected.
These protocols are designed to do our level best to keep your pets healthy. Although it is impossible to completely prevent a canine cold, our policies will help to "stack the deck" in our dogs favor.
Rabies is a state and federal law. It must be given at 3 months, 1 year and every 3 years thereafter. Exemptions can be made for unhealthy dogs by your veterianian.
D.A.P. (Distemper, Adenovirus, Parvovirus) Canine "Core" Vaccines, 3 years or titer.
Protocol Minimums:
PUPPIES – veterinarian guidelines, holistic or conventional.
ADULT DOGS: 3 year re-vaccination, or titer test. Aging or dogs with health issues exempt per veterinarian recommendations.
Bordatella and Lyme are your choice.
Proof of vaccines or titers, on veterinarian letterhead, is required.
We love your pets, thank you for helping to keep them healthy and safe in our care!