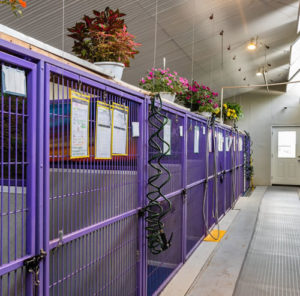 Inside the facility, large windows allow for ample amounts of natural sunlight, creating a bright and well-lit environment.
Fresh air ventilation, radiant heat and air conditioning are all provided year-round to ensure that your dog is in a pleasant atmosphere.
Additionally, various species of live plants decorate the interior of the building, adding an aura of freshness to the air.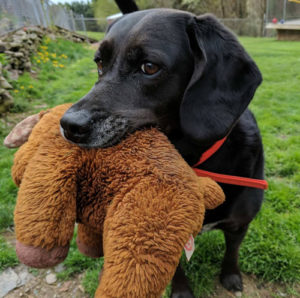 3 large grassy yards, a huge campground and acres of wooded trails surround the exterior parts of the facility. We also have a fun "Playtime Pavilion" that houses an A-frame, seesaw, jumps and hurdles.
Along with agility course obstacles, the pavilion also offers a colorful ball pit for your dog to enjoy if their curiosity provokes them.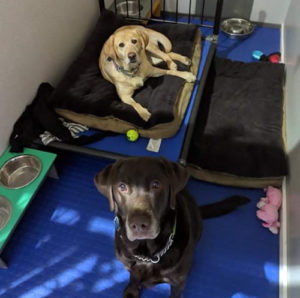 Dorm Rooms are specifically named for our furry guests, whom we believe to be "perpetual teenagers" – we love that innocent energy!
The Dorm area is designed for the social pet, with ample space and privacy to provide a safe comfortable feel for your family member. Each room has raised feeders and beds. We use Kuranda brand beds.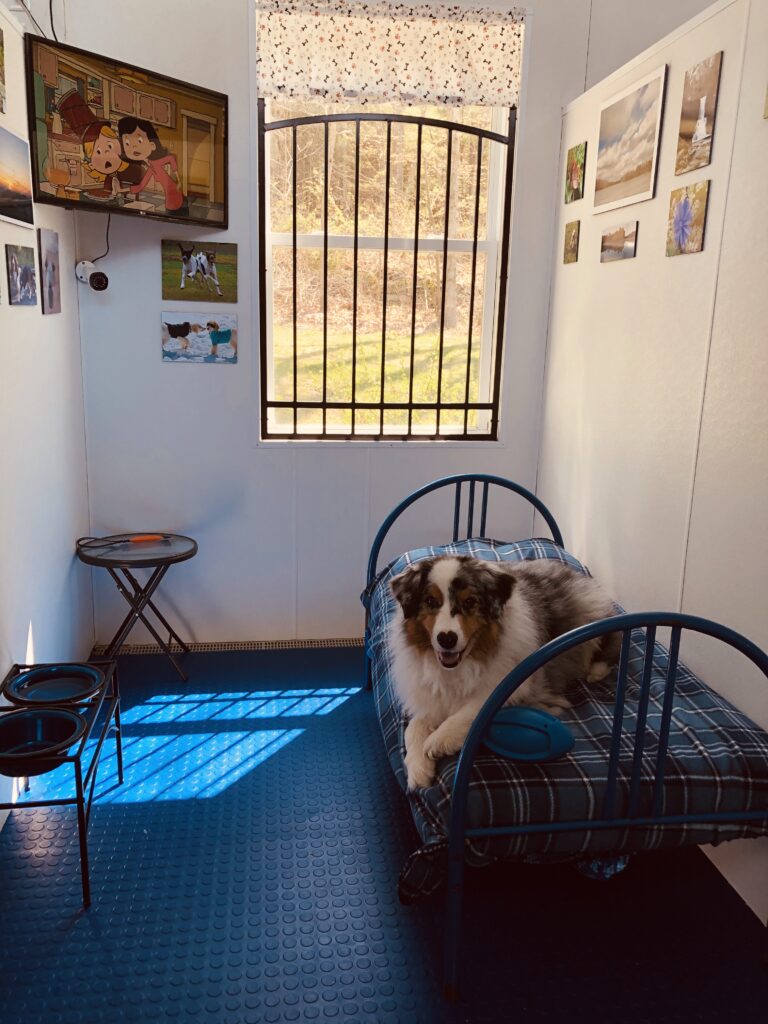 Flats are large private rooms built with the comfort of home in mind. A multitude of special perks accompany any stay in a flat.
The rooms are furnished with a toddler bed, a television, and some with a window to peer out of. Adjustable fans and lighting, along with climate control, make for a snug feeling.
Moreover, a stay in a flat adds cuddles, walks, and an assortment of treats from the mini bar to complete your dog's vacation.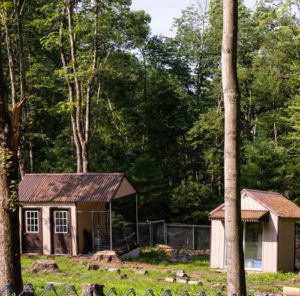 Available summer and early fall only.